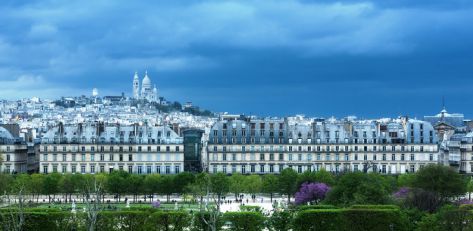 The Comédie-Française
The Comédie-Française, a true Parisian institution founded in 1680, is located at the heart of the Palais-Royal, in the 1st arrondissement. Known as the "House of Molière," it occupies a special place in the hearts of theatre-lovers with its permanent ensemble of actors who perform the great classics of the French repertoire alongside more modern pieces.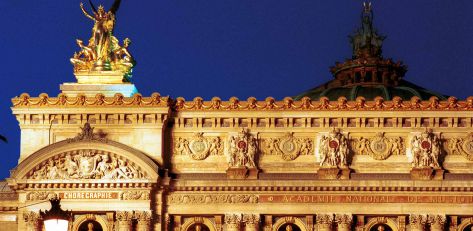 Opéra Garnier
The magnificent Opéra Garnier, just 10 minutes' walk from Hotel Saint-Roch, is a place of timeless wonder. This imposing monument, designed by Charles Garnier and opened in 1875, stages opera and ballet. Take a moment to admire the opera house ceiling, a monumental 200 m² canvas by Chagall. Get a ticket to the ballet while you're staying at our 2-star hotel near Opéra - it's sure to be one of the highlights of your time in Paris.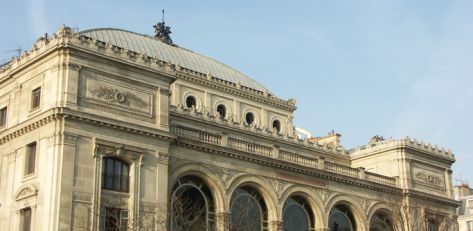 The other theatres...
For over 150 years, Châtelet theatre and its splendid Italian style auditorium with space for up to 2,000 audience members has staged a vast range of unique shows, from operettas to musicals.
Overlooking the Palais-Royal gardens, the Palais-Royal theatre is one of the oldest in Paris. It boasts an Italian design with three curved balconies overlooking the stage.
The Déchargeurs theatre is also one of the most famous in the 1st arrondissement of Paris.
There are plenty of other prestigious theatres in Paris... Feel free to ask about the programme.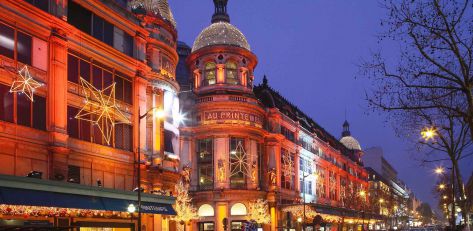 The Grands Boulevards
A stone's throw from your room, experience the energy of Paris on the Grands Boulevards. These famous avenues were designed in the mid-19th century by Baron Haussmann as part of his public works renovation project, and are now home to cafés, bistros, bars and boulevard theatres.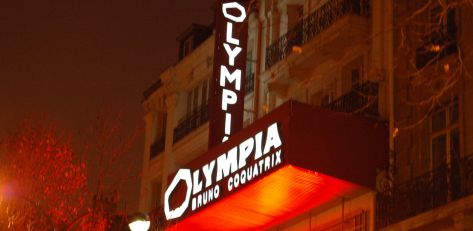 L'Olympia
At the heart of the 9th arrondissement, this famous venue has a 2,000 person capacity and is sure to delight visitors. It opened in 1893 and is the oldest music-hall in the city. It has played host to stars such as Jacques Brel, Johnny Hallyday, the Beatles, the Rolling Stones or Madonna. Olympia is truly an iconic location - not to be missed!