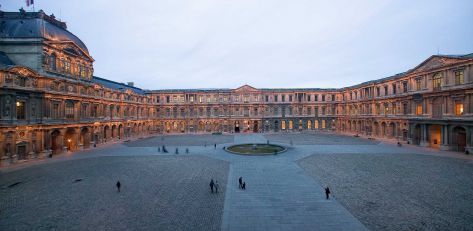 The Louvre Museum
From the medieval collection to the Mona Lisa, from the Winged Victory of Samothrace to the Venus de Milo, roam through the rooms of the palace and museum to discover its history and great works of art. Sarcophagi, sphinxes and other vestiges of ancient civilizations are displayed alongside magnificent, world-famous artworks. Less than 10 minutes' walk from our hotel, don't miss the world's most famous museum. If you have time, take a moment to admire the famous Pyramid designed by Pei and the Cour Carrée.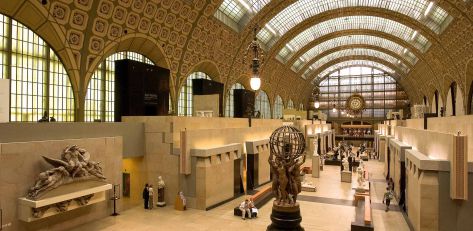 Musée d'Orsay
15 minutes from the hotel, over Léopold Sédar Senghor footbridge (formerly known as Solférino footbridge), the Musée d'Orsay stands proudly on the banks of the Seine. The museum is internationally renowned for its collection of impressionist art and 19th century works. It was initially a palatial train station and was opened for the Exposition Universelle of 1900.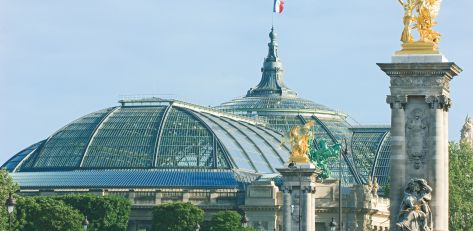 Grand Palais
The Grand Palais was designed for the Exposition Universelle of 1900. It is located just off the Champs-Elysées, and is a stunning example of "Belle Epoque" architecture and design. This stone giant, crowned with a splendid glass roof with a metal framework, plays host to temporary exhibitions, sports and cultural events such as FIAC, concert-events and fashion shows. Its nave provides an exceptional quality of light.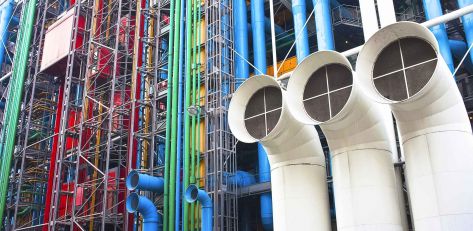 Pompidou Centre - Beaubourg
At the heart of Paris, an icon of 20th century architecture designed by Renzo Piano and Richard Rogers, the Pompidou Centre is an original cultural institution, entirely devoted to modern and contemporary art, with a programme of visual arts, theatre, music, cinema and books...
At the heart of the Les Halles neighbourhood, the Pompidou Centre is, itself, a work of art. Every year, it welcomes 6 million visitors through its doors.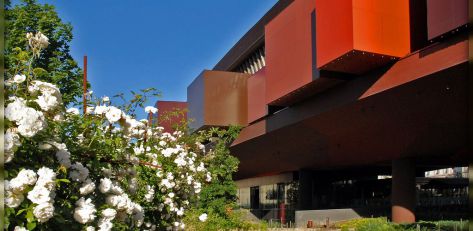 Quai Branly - Jacques Chirac Museum
Less than 15 minutes from the hotel by bus, in the 7th arrondissement, the Quai Branly museum, at the foot of the Eiffel tower, overlooks the Seine. The museum, which opened in 2006, was a pet project of President Jacques Chirac. Quai Branly is the city's museum for the art and civilizations of Africa, Asia, Oceania, and the Americas. The site includes a 17,500 m² landscaped garden with basins, shrubs, and paved footpaths - the perfect place to get away from the bustle of the city and relax. 125,000 visitors choose to discover this space every month.