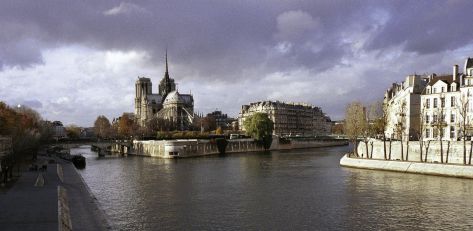 Ile de la Cité
Ile de la Cité is the oldest part of Paris. With its neighbouring island, Ile Saint-Louis, it presents a majestic site between the arms of the Seine, which should not be missed. The Ile de la Cité, known as Lutèce under the Romans, was given the name of Cité when Clovis, King of the Francs, made it his capital. During the Carolingian period, the life of the city was focused around Ile de la Cité. Located in the 1st and 4th arrondissements of Paris, and 25 minutes' walk from the hotel, the island is home to a collection of architectural wonders: Notre-Dame de Paris cathedral, Sainte-Chapelle, whose stained glass windows have just been restored and the Conciergerie, the old prison where Queen Marie-Antoinette was once held.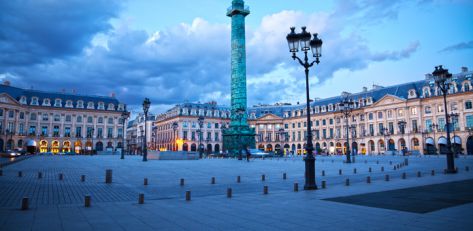 Place Vendôme
Place Vendôme is famous as one of the most exclusive squares in the city. In the 1st arrondissement, right by our 2-star hotel in the centre of Paris, it presents an elegant architectural ensemble. A temple to luxury with its famous jewellers and haute couture boutiques, the square was the brainchild of Louis XIV and was designed by Jules Hardouin-Mansart, who designed the Palace of Versailles. The royal statue, which was destroyed during the Revolution, was replaced by the Vendôme column with its statue of Napoléon 1st at the top.
Place Vendôme is now a UNESCO world heritage site thanks to some of its façades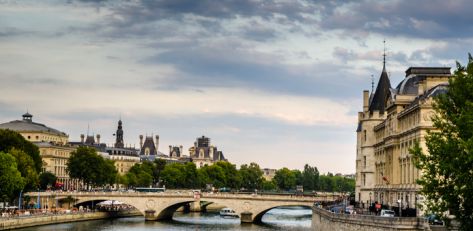 Quais de Seine
Five minutes from the hotel, you'll find the Seine, the first lady of Paris. Discover the beauty of its banks (listed as a UNESCO world heritage site), and bridges, each more stunning than the last. At any time, night or day, follow the course of the Seine to if you are looking for beauty and adventure. The river takes you past the Grand Palais, the Jardin des Tuileries, the Musée d'Orsay, the Louvre, Notre-Dame and many more...
In summer, Paris-Plages offers a little slice of the seaside to Parisians and tourists alike: stretch out on the sand or play a game of boules!