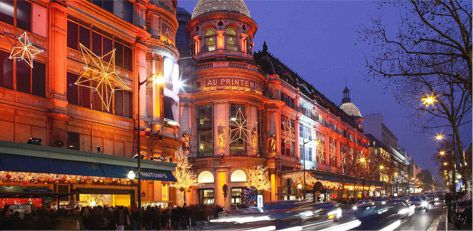 Rue du Faubourg Saint-Honoré, Rue Saint-Honoré and Rue de Rivoli
Rue du Faubourg Saint-Honoré and Rue Saint-Honoré are the places to go for fashion and design. They are home to boutique shops for some of the world's greatest fashion designers.
Rue de Rivoli, which runs along several kilometres, is more affordable. It is home to some of the biggest names in fashion, but also independent shops and the Bazar de l'Hôtel de Ville (BHV) department store, located next to the Hotel de Ville.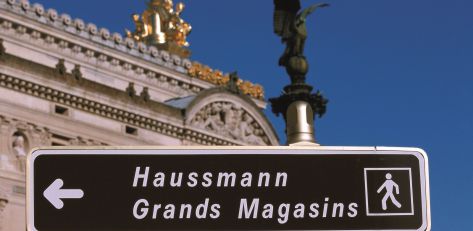 The Opera neighbourhood and the Grands Magasins
Hotel Saint-Roch is also near the famous Grands Magasins: Printemps and Galeries Lafayette, symbols of Belle-Epoque Paris, are to be found on Boulevard Haussmann. Both are temples to fashion. Make sure you take a moment to admire the Galeries Lafayette dome, which is 43 metres high and boasts stained glass windows made by Jacques Gruber, in a magnificent example of neo-Byzantine design. The balustrades on each floor are decorated in gold leaf.