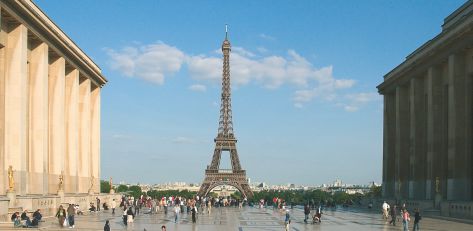 The Eiffel Tower
The most famous of these is, without doubt the Eiffel Tower. Erected in 1889 by Gustave Eiffel for the Exposition Universelle of Paris, it was originally designed as a temporary structure. It is now one of the icons of Paris. From the top of its 325 metres, enjoy unbeatable views of Paris. Visitors of all ages will be enthralled by its light displays at night.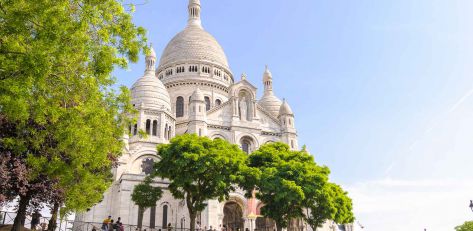 Sacré Cœur
At the top of Butte Montmartre, Sacré-Coeur welcomes almost 11 million visitors a year, drawn to its Romano-Byzantine architecture. The Basilica was consecrated in 1919. It stands 130 metres high, offering magnificent panoramic views over the city. While you're there, visit Place du Tertre, the Abbesses neighbourhood and the Moulin Rouge.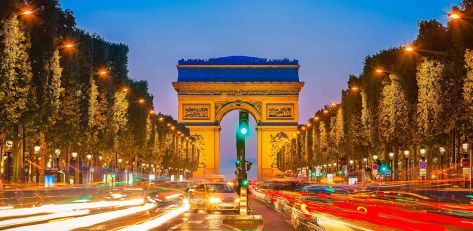 Arc de Triomphe
The Arc de Triomphe stands proudly at the top of the Champs-Elysées. It is the largest arch in the world. Erected in 1806 at the behest of Napoleon to celebrate his victory at Austerlitz, it is now a national symbol and stand over the tomb of the unknown soldier, whose flame is re-lit every evening at 6.30 pm.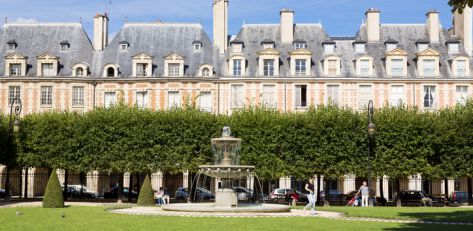 Place des Vosges
At the heart of the Marais, you will find one of the most beautiful and oldest squares in Paris: Place des Vosges. Its town houses with their superb red brick fronts have played host to literary giants including Madame de Sévigné, Alphonse Daudet, Bossuet and Victor Hugo.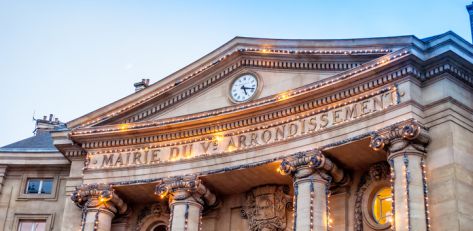 The Panthéon
Discover the rich history of the Panthéon on Sainte-Geneviève hill in the Latin Quarter. Buried in its crypt are major figures from French history including Victor Hugo, Alexandre Dumas, Emile Zola, and Marie Curie, the first woman to be interred there.